Reliable Limo And Chauffeur Service In Aspen • Celebrating 13 Years!
I have used Rocky Mountain Limo service for six years during the months of July and August. They have never failed to provide prompt and safe pick -up and return of Aspen Music Festival and School students for concerts @ Basalt Regional Library. It is very reassuring to the library staff to know that performers will be on time for performances and promptly returned to campus for necessary scheduled rehearsals. The drivers have related to the performers in a friendly manner. They have gone the extra mile to offer students delivery to their campus residence when requested. I would highly recommend this limo service to any visitor seeking limo services.
Best Aspen Local Service
Local's pick for prompt, friendly and professional service. Cameron and Richard know Aspen inside and out and are available anytime you need them. Rock Mountain Limo will not disappoint!
The best limo service in the Rockies
Richard and his staff are amazing. Personalized and professional service !
Timely courteous transport
The perfect departure from Aspen completed a fantastic summer vacation.
Rocky Mountain Limo is Fabulous
Rocky Mountain Limo is very professional, prompt, timely, courteous and wonderful. Richard Lamping is customer service oriented beyond words. His goal is to make your travel experience as comfortable as possible. He is always on time and has a very wonderful personality. I've made numerous trips to Vail with him and enjoy every minute of the trip even though it was for medical reasons. I strongly recommend his services!
Celebrating 13 Years!
Top Limousine Service in Aspen, CO
If you're in search of an Aspen, CO, limousine driver to get you to a special occasion, you've come to the right place. At Rocky Mountain Limo, we believe that nothing says VIP quite like arriving in a limo, and we're happy to help our clients celebrate significant events in their lives--or simply treat themselves to a comfortable ride in a fully equipped, chauffeur-driven vehicle. Located in Aspen, CO, our company strives to go above and beyond to exceed customer expectations.
When you hire us to get you from point A to point B, you'll appreciate our impressive fleet of clean, well-stocked vehicles and our experienced, courteous drivers. Whether you're headed to a wedding or you're going on a sightseeing tour, we'll help you mark the occasion as something truly special. We strive to keep our costs reasonable without skimping on quality, and all the employees we hire are highly experienced drivers and familiar with the Aspen area. We specialize in:
Airport transportation
Corporate car services
Limousine services
When you're in need of reliable, upscale transportation in Aspen, CO, limousine drivers from Rocky Mountain Limo are ready and waiting to assist you. We're certain that we can come up with a transportation package that will work for you. To find out more about our services and rates, don't hesitate to call our Aspen, CO, location today.
Also proudly servicing Rifle Airport, Garfield County Airport, Gypsum, Eagle and Snowmass!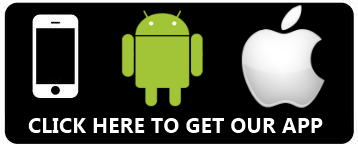 Message Sent. Thank you for contacting us. We will be in touch with you shortly.
Send A New Message
Share Us With Your Friends and Family